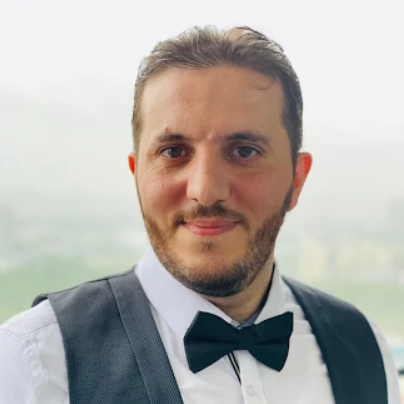 Dr. Bakri Badawi
Team Manager / Software Engineer Researcher / Developer
© 2023 All rights reserved.
Experienced Developer with management skills and a demonstrated history of working in the information technology and software industry. Skilled in .Net, Dynamic development, and DevOps. Strong engineering professional with a PhD degree focused in Computer Science from University Putra Malaysia.
Age

35

Nationality

syria

Address

Kuala Lumpur, Malaysia

e-mail

[email protected]

Phone

+601 123 172 167
Education
2022
University Putra Malaysia (UPM)
Ph.D. Computer Science
IMPROVED FUZZY DYNAMIC COLOUR QR CODE ENCODER AND DECODER ALGORITHMS
this research aims to increase the size of the QR code using Fuzzy logic. I also extend this project by applying the enhanced QR code to build a system to help partially impaired people navigate in an indoor building.
2016
University Putra Malaysia (UPM)
Master of Science: Computer Science
Multi Agent E-learning Learning System
2013
Informatics Engineering University - Aleppo, Syria
Bachelor of Computer Science
Contact
Kuala Lumpur
+60 1123 172 167
Freelance Available